Which is better used Maruti 800 or Omni?
By: Milan on 22 july 2014
2 Answers:
Both Maruti Suzuki 800 and Omni feature same 796 cc engine delivering power of 35PS. Advantage of 800 is the separate space for engine ie under bonnet portion and hence there is no much heat being transferred to inside of the car. Hence one can experience better comfort even without AC. Also there is availability of AC version of 800 as well. A well maintained Maruti 800 gives you a genuine reputaion of a owning a smart car. As far as Omni is concerned, its a great flexible utility vehicle. You have optinons to choose seating capacity versions and if needed you can change the seatings. Its very spacious and can accomodate good lot of luggage. A very useful vehicle for traven of whole set of family members. To choose one, you you are regularly using for 4 persons then 800 is best and for utility Omni is better option.
Both Maruti 800 and Omni are very successful products of company. But when we talk about used cars, we should be ensured that engine and other parts of car are working properly and you are getting perfect return for your investment. Take the car for a test drive and focus on its handling, stability and acceleration. If all seems perfect for both then select the car on basis of your need. Both the cars features 796 cc of petrol engine but differ in seating capacity and boot space.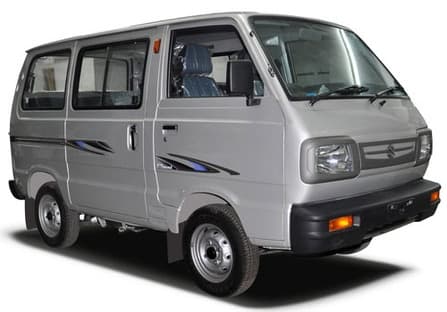 Related Questions on Maruti Suzuki Omni
More Questions on Maruti Suzuki Omni