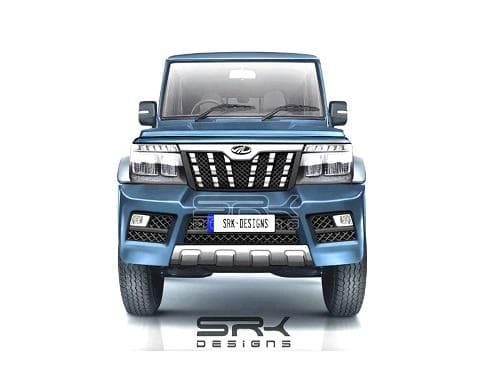 Expected Price:
 8.00 – 9.50
Lakh
Expected Launch Date:  Jan 2020 - Apr 2020
Mahindra Bolero Facelift Preview
Mahindra has been testing the facelift of the Bolero with some cosmetic updates and BS-6 engine configurations. The Bolero has been a successful product from the house of Mahindra with good sales in its many configurations like a truck, pick-up, camper etc. It has been popular in the commercial segment. The 2020 Mahindra Bolero will get a revised vertical grille with circular headlamps. We also expect the bumper and bonnet to receive minor updates. Bolero will continue to retain its boxy lines, tall pillars with the vertical front windshield. Mahindra will also update the vehicle with safety features like Airbags, rear parking sensors and high-speed alert system. Currently, the Bolero comes with ABS and EBD as standard.
*All information provided for this model is for reference only. Actual specifications may vary at the time of the car launch
Other Mahindra Cars on Sale
Customer Questions and Answers
Customer Questions and Answers (1)
Do you have a question about Mahindra Bolero Facelift? Ask your question and get expert answers from our inhouse team of car-buffs as well as inputs from thousands of Autoportal readership!
When will it launch?

Rajan soni    2019-08-22

The facelift is expected to launch by the next year around February.   Read More

1 Answer

   

Post an Answer